LFM Themes



The purpose of using themes is not just so you can have a pretty design around your site and members area.

This is an exceptional way to increase revenue and stickiness for your membership site.

So the question would be why would you need special holiday themes?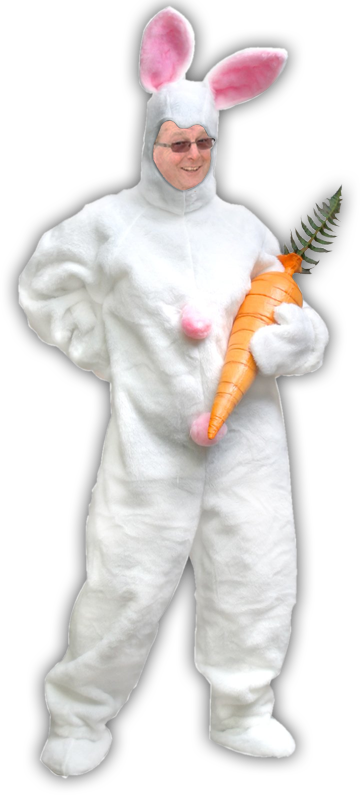 Having the ability to change your theme at the click of a button on special holidays and events can consistently increase revenues and give you one more reason to get members to login.

As an experiment one year I had someone change the header at advertising know-how to bring in some Christmas cheer, he had me dressed up as Santa. So I did a special Santa's offer and sent out an email inviting everyone to login and check out the picture of me in a Santa suit.

When they logged in we made them a special Christmas offer which sold at a conversion rate of almost 70%

It wasn't long before I was commissioning other design sets for Easter and even my own birthday bash celebration. Now the problem back then when I first tried it was each new design had to be manually installed for each event, meaning I had to pay someone to put the special design up and take it down.

So we had LFM redesigned so we could use themes like wordpress does.

This meant I could easily and quickly change the theme with a simple click of the button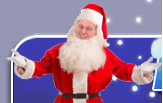 Dressing up as Santa brought me in a flurry of sales...So putting on an Easter bunny suit wouldn't go amiss either.

The point is as we tell you to find reasons to get your members to login to increase sales and activity, so having special themes for special events like mothers day for example is a perfect way for you to get extra sales and activity.


With the themes feature in LFM you can change your theme at the click of button and back again so why not have multiple holiday themes ready to go.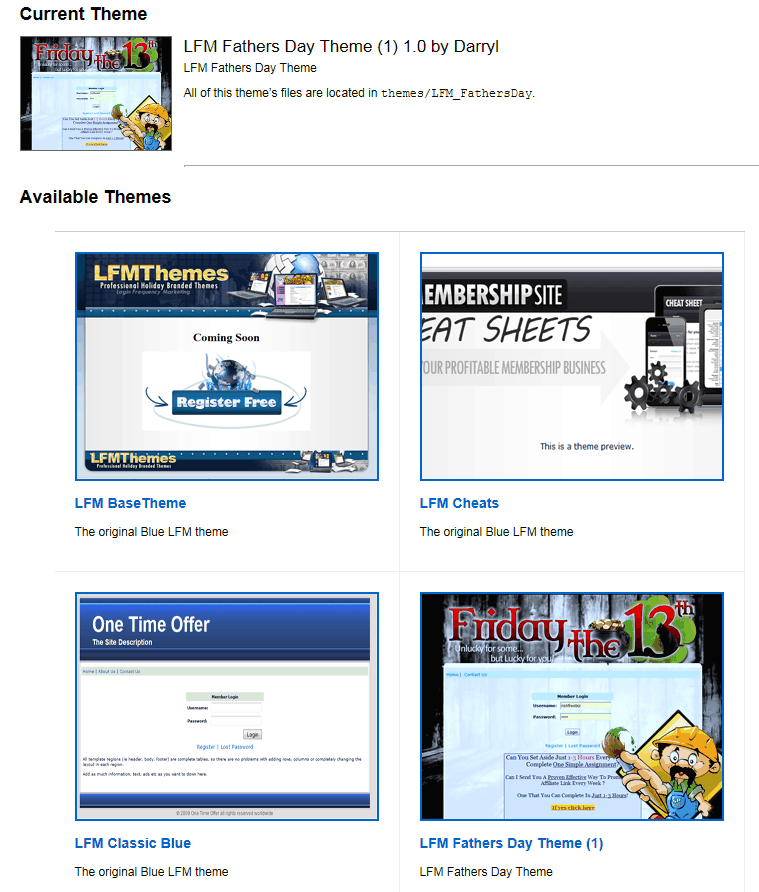 Side Note: The graphic above is a screenshot of one of my membership sites theme folder, all it takes for me to change the theme is to click on the thumbnail for the theme I want. The site design is automatically changed site wide at the snap of my fingers. And once the special event is over I can change it back to the normal site theme in an instant.
Being able to run a special mothers day event, or a 4th July party and invite members to login and join in the fun means you can have any number of special event weekends to increase activity and sales.

As you can see with only a little bit of thought you can have special events every month or even every week if you put your mind to it.


© 2019 The Membership Script. All rights reserved.