Affiliates are people that promote your website to others in return for a commission. Login Frequency marketing has a Comprehensive affiliate toolbox area with a built in marketing strategy that guarantees extra revenue from active affiliates.

Members get an automatic affiliate link, so they can promote your site immediately after joining.


Affiliates can sign-up without becoming a member.


Set your affiliate commission percentage globally and give individual affiliates a custom percentage if needed. Set special affiliate rates for your "Super Affiliates"


View outstanding commissions at any time and see the total owed to each affiliate.


Pay your affiliates by check or Paypal mass pay.


Mass email your affiliates.


Affiliates are emailed automatically when sales are made.


Easily upload promo emails and graphics for your affiliates.


Affiliate links are automatically embedded for your affiliates.


Affiliates can view paid/unpaid commissions at any time.


Affiliates can view the members that they have referred. (Can turn off if desired).


Give ad-hoc commissions to affiliates any time you want.


Delete commissions owed to affiliates any time you want.


Disable the built in affiliate system if required


2 tier affiliate management system

Autoresponders are pre-written emails that are sent to your prospects/customers automatically on an on-going basis. They are ideal for increasing customer loyalty, satisfaction and ultimately will increase your bottom line.

Members are added automatically the first time they login.


Supports any Autoresponder, including Aweber, Get Response, Infusionsoft, GVO, Autoresponse Plus and more.

Coupon Codes are used to offer discounts to your prospects in order to entice them to join your membership site. Customers always love a good deal, so give it to them and increase your bottom line.

Issue coupon codes as an extra incentive to get people to join your site.


Coupons can be limited by quantity available or expiry date.


Optionally disable the coupon feature

Makes it incredibly easy to manage your members so you can concentrate on the fun stuff such as your content and promotion.

Member accounts are created and login emails are sent automatically upon successful payment.


Member accounts are automatically closed when members unsubscribe (they'll still be able to access for the duration they've paid for though).


Admin is emailed automatically every time a new member joins or cancels.


Members can update their password at any time.


Members can also retrieve their password from a "Forgotten Password" page quickly and easily.


Email all members with special promotions or site news any time you want.


Add new members manually if needed.


Capture up to 10 additional pieces of information when members sign up.


Custom templates for different member levels with previews


Member Levels Flow Through...By checking this box, your upgraded members will automatically be able to see the content provided to lower-level members


Create invisible member levels: Member levels that are customised in this way can only be accessed as an upgrade for existing members, or via a private registration page at a secret URL. There are many reasons why you might want to do this...see cheat sheets member settings

Multiple 'One Time Offer' pages Your members can optionally see a "one time offer" page immediately after they login for the first time. After that, they won't see the offer ever again... See cheat sheets one time offers


Login offers, so you can set different offers for different members depending on how long they have been a member or their member level See cheat sheets Login offers


Rotating Offers, At first glance, this feature may seem like a mere extension of the OTO and Login Offers facility, but Rotating Offers serves a much more specific purpose. One of the core differences of this section is that the payment button, when clicked, opens in a new window. This means you can present offers that are unconnected to your membership site, and your customers can purchase without being blocked from entering the members area...Perfect for Joint venture partner sales See cheat sheets rotating offers

You can also sell additional products to your members using the login frequency marketing product library... simply upload files to your designated download folder directly from admin. LFM automatically creates payment codes for each product download
You don't need to be a "techy" to use Login Frequency marketing. Pages can be created and edited as easily as using a Word Processor. However, for those of you who want the ultimate freedom to create extra pages from scratch, we offer that too!

Easy to use online page editor. No HTML or PHP skills required to update your website.


Import custom template designs from programs such as Dreamweaver or use the built in tools to control your graphics and colours.


Add/edit/delete your own extra pages easily.


Your site can scale to any size you want.


Create your member content in advance with our Drip Feed feature. LFM has Automatic Timed Delivery of content you can load up 12 months of content (or more) and members will only see it when they have been been members long enough to qualify for it. This will stop people joining downloading the content and then cancelling.


Built-in support form for members.


Multilevel Menu system...Every time you add a content page to your LFM site the system automatically adds a tab to your Navigation Bar, these can be associated with Parent tabs to create multi level Menus. Extremely useful when you create a lot of content.


Choose between protected and unprotected content pages allowing you to add extra pages to the front end of your site as bait for search engines etc

Online help desk (all tickets answered within 12-24 hours)


Customer Forum


PDF User Manual & Video Instructions...see cheat sheets


Optional installation / upgrade service

Face Book integration:
So your members can add messages to their Facebook profile about your site from in the members area


Twitter integration:
Your members can tweet about your site from in the members area


Amazon S3 integration:
Easily and quickly add audios and videos to your product pages Integrated Video Player


Add video to your LFM pages easily… video player integrates automatically with your Amazon S3 codes, but even if you don't use S3, the video player makes adding video to your pages super simple


Integrated Audio Player Adding MP3 files is now a cinch using our LFM audio player


Integrated PDF Rebrander:
Offer unlimited customized rebranding of e-books as a very profitable up sell strategy...Automatic rebranding the software does this within the programming NO MESSY rebranding tools required


Custom Themes:
Use custom themes just like wordpress...Having the ability to change your theme at the click of a button on special holidays and events can consistently increase revenues and give you one more reason to get members to login.


Split Testing
The conversion rate of your sales page is shown on the administration homepage. There is, however, an option in the System Settings to split-test your sales or lead capture page. This allows you to rotate two or three different pages and measure which one is the most effective.


Integrate PHPBB forum software:
Once you've installed the PHPbb software onto the same domain as your membership site, completing these fields will arrange for every new member you obtain to also be signed up for a forum account using the same username and password as their main account...see cheat sheets

Decide how you want to bill members. EG: weekly, monthly, annually or just once.

Offer multiple membership levels.


Offer free trials.


Offer one-time-only payments.


Offer recurring payments. weekly, monthly, quarterly, yearly


Set recurring payments to end after X weeks, months, years.


Sell single products instead of a recurring product (great for selling extra products within your members area

Paypal (Debit/Credit Cards).


ClickBank (Paypal/Debit/Credit Cards).


2Checkout (Debit/Credit Cards)


Commissions (members can purchase products using their unpaid commission balance)

Add More Features To Your Site With These Plugins Exclusive To The LFM Community.
Tweet Like Magic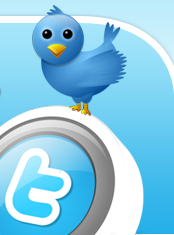 Add Tweet and Like buttons to your sales pages, members area, and other templates. Reward your members With upgrades, and more.

Use the tweet effect to give discounts and get free advertising from all your paying customers...EG offer a 20% discount on normal price if they tweet or like you on facebook... Making more sales and getting your members to promote you on facebook and twitter for free
One Click Signup Button-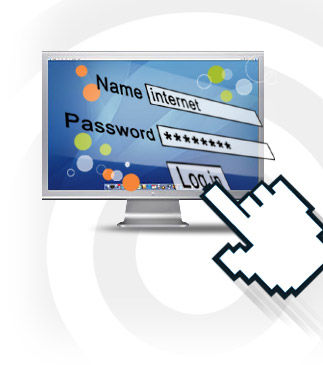 Allows you to create signup buttons that can be added to other LFM and LFMTE sites, so their members can join your exchange with a single click.

Create a special offer or even a membership level just for members of that site. Perfect for partnering and running cross promotions with other LFMTE exchanges. And integrates with GeniuXs so you can set up a squeeze page just like any other AR service...

Watch the video I show you exactly how to do this





Because Robert is the marketer in the team, this is one of the first plugins he insists are installed...The other ones he stamps his feet about are the profit tracker, and the geniuXs plugin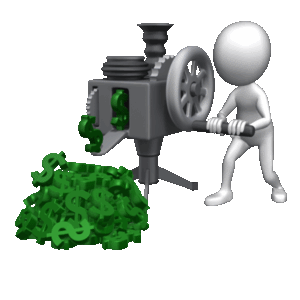 In frustration I whinged at josh that what we really needed was a robot that would check the stats and say do you know what
you have been a lazy B this month, sales are down you need to do a PROMO special, so I'm going to do it for you.

And this genius robot does just that sets up a promo and sends out the email. Josh being Josh went 10 steps further...

It will check all your stats and determine if there is a problem, if there is it will decide to run a special promotion to fix it, and do it automatically.

Its also smart enough to check you haven't already sent out a promo to your members, if you have it will stand down. As A bonus it completely revamps the internal mailer and gives you an autoresponder system directly in your own admin

Nicknamed the GodMod Because Everyone Who Has It Installed Say's The Same Thing...OH MY GOD This Makes Failing As A SITE Owner Almost Impossible
LFM Profit Tracker
Automatically tracks your sales and signups from different sites and promos.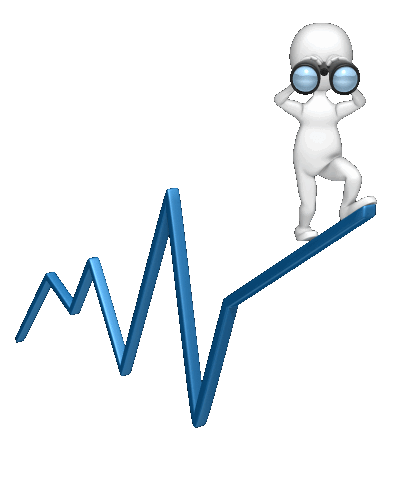 Our LFM Profit tracker is one of the most powerful plugins that we offer...Not only does it track your results it also tracks all your members results.

Track every single tool in your affiliate toolbox for top traffic sources and find out which of your affiliate tools are converting...




And Much More inside...